Burton Wood Turnery are proud to be the UK distributor of J.M. Goncalves Oak Barrels.
The history behind J.M. Goncalves:
The art of the cooper began nearly 100 years ago with Abilio Goncalves, (The Father of the Company) who started the manufacturing of barrels for wine producers in the region of Tras -os- Montes in Portugal.
This hand crafted process was carried on by his son, the founder, Jose Maria Goncalves for almost 20 years.
The mid 60's saw Jose leave Portugal and moved to France to work in a cooperage. Soon after this he started a small workshop in his Garage, working day and night with the help of his older children.
In 2001 Jose Maria had made a huge name for himself and the family business continued growing and a new factory was built in Cantara, the East Coast of Portugal.
Wine Barrels:

Great lengths and research goes into the rigorous selection of the geographical & botanical origin as well as the type of grain. Only then is it possible to achieve a superior organoleptic characteristic of great wines. (i.e, characteristics that can be perceived by human senses: smell & taste).
The cooperage selects its own wooden trunks which guarantees its origin.
All of the Oak comes from ecological forests and is under a controlled slaughter.
The process of identification and traceability is certified by Bureau Veritas.
Based on this system you can track the entire production process, following the route from forest to the cellar.
Types of Oak:
European Oak - A selection of this timber begins in the beautiful forest of Allier (region of central France) and Voges (massif located in the Alsace-Lorraine region of France close to Germany), the best quality of Oak, (Quercus petrel or sessiliflora). This timber is characterised by a particular type of grain, (visible growth rings inside the trunk of a tree) thin. It is a privileged wood, delicate nature, with a "boise" very thin, which fully respects the fruit wine throughout their probationary period.
This type of Oak can also be found in other regions of Eastern Europe, particularly in Russia, Hungary and Romania.
American Oak - (Quercus alba) comes from Missouri, Ohio Pennsylvania and Minnesota forests, is selected from the best type of American white oak.
The selected American oak reveals a rich and complex aromatic character.
J.M Goncalves have four types of grain to choose from,
Technical Specifications:
| | | | |
| --- | --- | --- | --- |
| Name: | Grain(mm): | Wood Sourced From: | Drying Time: |
| Reserve | <1.2 (Very Fine Grain) | Special Selection | 24 Months Minimum |
| Selection | 1.2-2.5 (Fine Grain) | Allier/Troncais | 24 Months |
| US Selection | >2 (Medium/Fine Grain) | Missouri | 24 Months |
| Tradition | >2.5 (Medium Grain) | Voges/Nevers | 24 Months |
The Toasting:
In recent years J.M Goncalves have invested hugely in research and development. Combining the latest technology, with Coopers Savoir Fairedos masters, to ensure their firings are homogeneous and consistent, always being used solely with oak wood during the process.
To ensure consistency and reproducibility, they have a modern supervision system in place and full control of heat treatment that can:
Monitoring the binomial time-temperature.

Full comprehensive screen control.

individually monitor each "hot flush".

Monitor 8 barrels simultaneously.

Individually record the history of each barrel which is stored on its own database.
The Quality:
J.M. Goncalves have the highest certified quality standards in the industry, it is 'The' most certified cooperage throughout the world. Providing assurance to the customer for satisfaction and safety standards.
Product certification by the Bureau Veritas - origin of the wood 100% French oak, derived exclusively from controlled slaughter and ecological forests. Attestation drying time - Natural drying for a mimimum of 24 months, the oak is exposed all types of weather, (Wind, Rain, Sun, Snow).

Quality certification of the company, management processes and manufacture according to ISO 9001:2008

Integrated quality management and food safety systems according to ISO 22000:2005. All products manufactured by J.M. Goncalves are only in contact with food products used and all processes follow HACCP.

Oak is dried outside in an ecological area of special beauty, free from contamination and without too much moisture. The oak is left outside for natural drying between 24 and 36 months which is subject to various large temperature variation. This gives the oak unmatched quality which is recognised by the most demanding markets and Chancela certified by Bureau Veritas which is marked onto the barrels.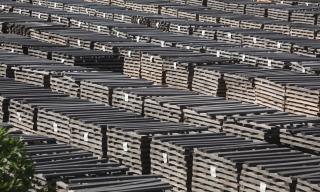 The Barrels:
Wide range of sizes available,
Bordeaux Transport 225l

Bordeaux transport 500l

Bourgogne transport 228l

Cognac Transport 300l

Port Wine 650l

Spin Barrel

Traditional models

White Reserve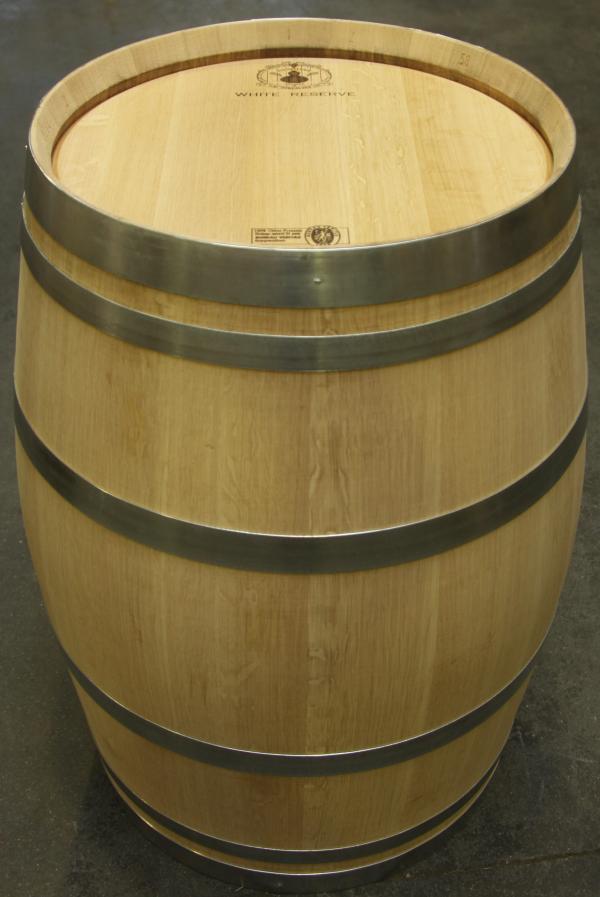 For more information/Details please call us on 01283 563455 or
Email us at: bwt@justwood.com